Gastromé Market aims for education, gourmet food | Company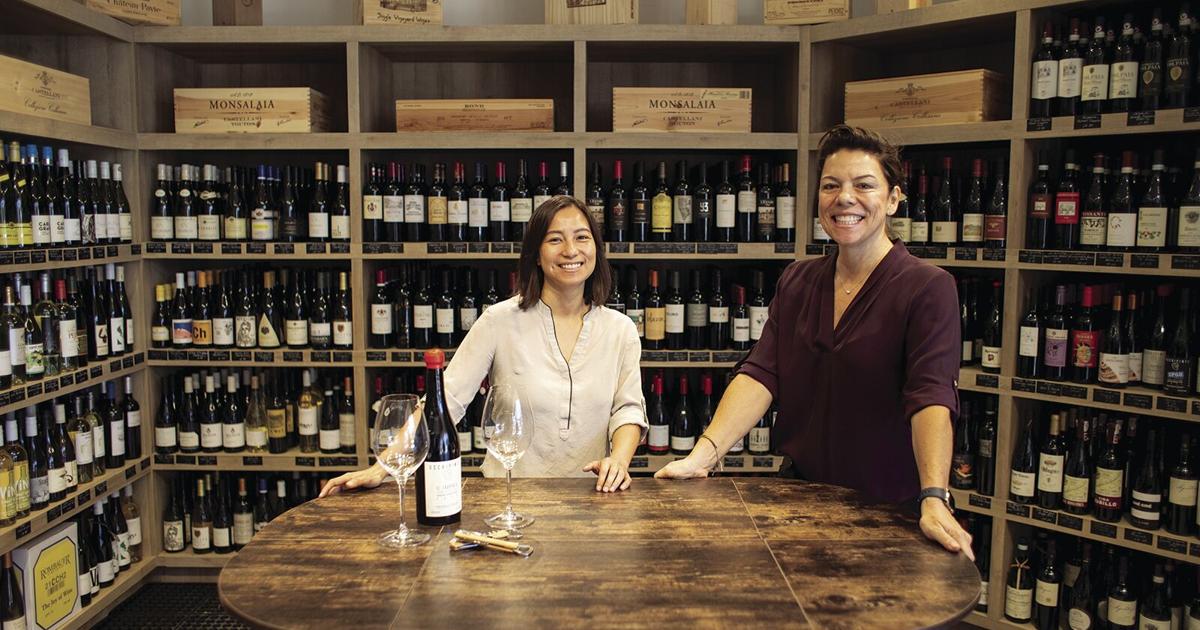 The Gastromé Market opened earlier this month, giving residents of Gainey Ranch, McCormick Ranch and their neighbors a new place to buy specialty wines, cheeses, spices and other items not found elsewhere.
The market, located in a 5,000 square foot facility off Doubletree Ranch Road between Scottsdale and Hayden Roads, is divided into a market, a wine cafe and a classroom where cooking and wine classes will be held. food and wine pairings.
"We believe in food education," explained Jenny Le, co-owner of Gastromé Market.
Tiffany Chavez, co-owner of Gastromé Market, added, "We want people to understand and appreciate where this food comes from that feeds us and gives us great protein-rich stuff with little to no fillers."
Le herself found a love for wine and cheese through her upbringing.
Growing up, she said, she liked food but didn't like cheese very much.
That all changed when her career took her to Formaggio Kitchen in Boston, Massachusettes, where she worked as the restaurant's financial controller and learned about myriad kinds of cheese and how to pair them with wine and other products.
Soon, Le was on a quest around the world to find the finest cheeses and other products that she hoped would one day feature in her restaurant.
During her quest, she also found love in Chavez, a medical assistant who met Le while hiking in the Massachusetts wilderness.
"I met Jenny when I was in a state where I was open and receptive to enjoying new foods and she encouraged it accordingly. We went to some amazing restaurants," said Chávez.
Chavez and Le joke about their different reactions to food.
"I'm a very vocal person when I eat. So when I eat something, I'm like, 'Oh my God, this is so good,' as Jenny goes into an almost zen-like state," Chavez said with a laugh.
After Chavez moved from Children's Hospital Boston to Children's Hospital Phoenix – where she still works part-time in the children's surgery department – the duo decided to take their culinary knowledge west. .
Together the two bonded over a love for food and began to travel the world in search of the finest foods and spices. They also began planning to open a similar concept at Formaggio Kitchen, which is also part specialty grocery store, wine bar, and classroom.
Le opened Pho Bowl with his sister Oanh in 2018 and after spending four years taking the pulse of the Phoenix food scene, decided to embark on creating his dream concept alongside his life partner, Chavez. .
After securing a space near Gainey Ranch, they spent months turning it into the concept Le had fallen in love with.
"It's the same concept but we have high levels," Chavez said. "We're going to have a teaching experience and a great, fully dedicated restaurant that gives credit to Formaggio Kitchen, but Jenny wanted to help bring those things from the east so people can enjoy this fun new thing."
The space includes a 3,500 square foot market stocked with produce from around the world – including olives and olive oil from Spain and Portugal, spices from South America and, of course, cheese.
Shoppers can also sample local delights through locally made produce and wine.
Plus, guests can enjoy wine in the 1,500 square foot restaurant from 11 a.m. to 2 p.m. or 5 p.m. to 8 p.m. and stay for an evening class where up to 17 guests can learn about things such as wine and cheese pairings and how to cook specialty dishes from a Michelin star chef.
With its space laid out and its idea imagined, Le and Chavez still knew they needed a name and decided to name their new business by combining the words "gastronomy" and "gourmet" to get "Gastromé".
Chavez and Le are optimistic about the new concept. "We see this concept continuing to thrive and we want to stay humble," Chavez said. "We want to stay engaged with the community, we want to bring women together, we want to bring together diverse crowds and close that gap on food misconceptions." .